Google Search Console's Fetch & Submit
Google used to have a URL manual submission page until recently. If your website had an updated webpage that you wanted Google to index, you would submit it via that URL. That manual submission feature will be scrapped.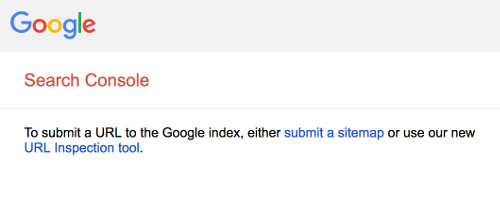 Google will use their Search Console's Featch & Submit for individual webpage submissions from now on. To do that, you would have to visit this page and select either Use Fetch as Google and allow Google to crawl it with GoogleBot or Submit a sitemap and provide a link to your sitemap residing in your website.
---
NOTE:
This is my
personal blog
and everything on this blog contains *my* personal opinions, beliefs and interests. Nothing in here reflects the thoughts, intentions or plans of my employer.
---
Posted on 27 Jul 2018
☂