Google used to have a URL manual submission page until recently. If your website had an updated webpage that you wanted Google to index, you would submit it via that URL. That manual submission feature will be scrapped.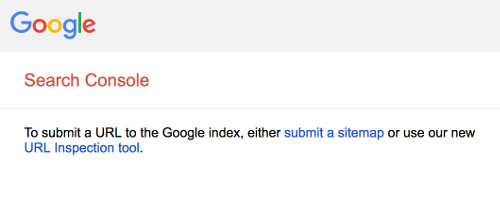 Google will use their Search Console's Featch & Submit for individual webpage submissions from now on. To do that, you would have to visit this page and select either Use Fetch as Google and allow Google to crawl it with GoogleBot or Submit a sitemap and provide a link to your sitemap residing in your website.
Related Posts
If you have any questions, please contact me at arulbOsutkNiqlzziyties@gNqmaizl.bkcom. You can also post questions in our Facebook group. Thank you.