If your Internet provider is Verizon FiOS, by default your router will be using Verizon DNS servers. You can check by visiting a non-existing website on the Internet. This is a tutorial on how to use OpenDNS on FiOS modem/gateway.
Advantages of OpenDNS
If you find that your Internet is slower than it should be, the reason could probably be the Verizon DNS servers. Also, in some cases, you may want more control over the websites that are accessed over the Internet. So, we give OpenDNS servers a try.
OpenDNS servers store the IP addresses of millions of domain names in their cache, so DNS resolution is typically faster when you change your DNS servers from your ISP (in this case Verizon) to OpenDNS. OpenDNS also blocks a number of nefarious websites from being accessed on your computer, and that gives you an extra layer of protection.
You can enable OpenDNS on your individual computer or at LAN level, so that all computers connected to your FiOS network LAN go through OpenDNS servers.
This tutorial shows how to enable OpenDNS on your FiOS gateway.
Login to your FiOS gateway and enter your admin password. The usual link for this would be https://192.168.1.1.

Click on My Network link on the top.

Click on Network Connections link on the left. You should see something like this: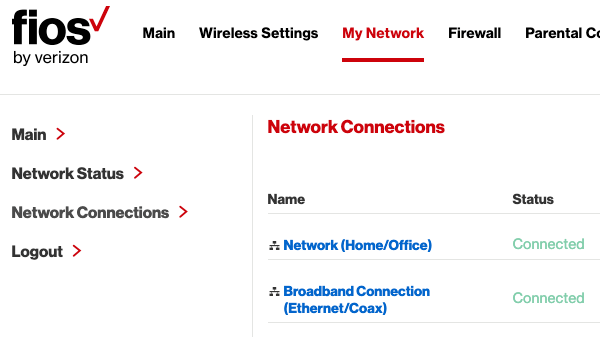 Under Network Connections, you'll find Broadband Connection (Ethernet/Coax). Click on it.

Scroll down and click on the Settings link.

Change the DNS Server entry to "Use the following DNS Server Addresses".

Enter the value for Primary DNS Server as 208.67.222.222 and Secondary DNS Server as 208.67.220.220.

Click on Apply button.

After a few minutes, open a new tab on your browser and check if your Internet is using OpenDNS by visiting https://welcome.opendns.com/. You should get this message: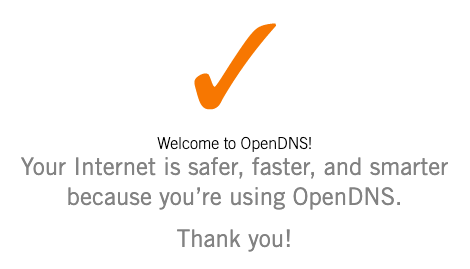 Related Posts
If you have any questions, please contact me at arulbOsutkNiqlzziyties@gNqmaizl.bkcom. You can also post questions in our Facebook group. Thank you.