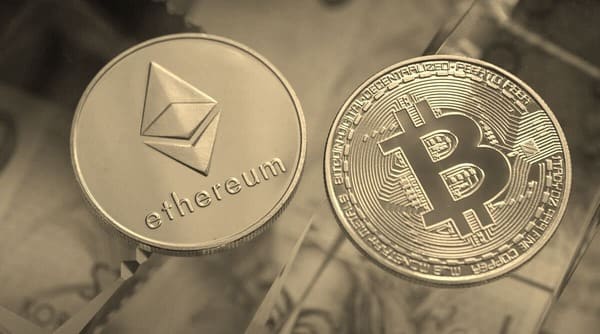 As the cryptocurrency market keeps growing, there are more crypto hacks and crimes.
June 2022
The latest heist involved is $100 million being stolen in a Harmony blockchain Ethereum bridge hack. Harmony announced that its Bitcoin bridge was still secure though. The Harmony team said that breach occured on June 24th morning. They announced that the address of the culprit has been identified and they are working to retrieve the funds.
The Horizon bridge customers to move crypto assets between Ethereum, Harmony and Binance Smart Chain. After the Horizon Ethereum Bridge hack, Harmony put a pause on the Horizon bridge to prevent future transactions.
Harmony's ONE token has plunged by over 10% since the hack. It is currently trending at $0.02416.
February 2022
In February 2022, Wormhole bridge was hacked for $320 million. Wormhole is a popular cross-chain crypto bridge between Solana, Ethereum, Avalanche, and others. Criminals made away with $320 million in Wrapped Ethereum (wETH).
Wormhole had failed to validate guarding accounts, resulting in the hackers being able to mint 120,000 wETH with no ETH backing.
Soon afterwards, Wormhole announced that they were back up and all funds were restored. Jump Trading Group, which has a stake in Wormhole, replaced the 120,000 Ethereum tokens.
January 2022
In January 2022, Qubit Finance's bridge X-Bridge was hacked for $80 million. This was the biggest crypto hack in 2022 on the day it happened. The hackers "borrowed" $80 million against $185 million in stolen collateral. X-Bridge is a cross-chain bridge that allows token swaps between Ethereum and Binance Smart Chain.
Qubit Finance published the details in a blog post. They offered to pay the attacker the maximum bounty for the revealed exploit.
January 2022
The same month, a white-hat hacker stole $3 million from Multichain before returning $900,000 and pocketing the rest as a bounty. There is still $1.5 million worth of Ethereum missing. Multichain is a cross-chain router protocol that bridges users between thirty different blockchains, including Bitcoin and Ethereum.
Soon after that, Multichain announced the problem had been reported and fixed, but there more hacks after that using the same vulnerability and one hacker stole as much as $1.43 million.
The hackers who exploited these vulnerabilities include several blockchain vigilantes who are also called white hat hackers. They exploit vulnerabilities and collect a bounty.
Bitcoin and other Cryptocurrencies
If you are new to the world of crypto, here is a list of popular crypto currencies:
Bitcoin (BTC)
Etherium (ETH)
Lightcoin (LTC)
Dogecoin (DOGE)
Cardano (ADA)
Binance Coin (BNB)
Tether (USDT)
Stellar (XLM)
Bitcoin Cash (BCH)
XRP (XRP)
Polkadot (DOT)
Crypto currency is a completely digital type of money. Cryptocurrency payments live on servers and the internet. There is no physical cash or coins to trade. This maintains its anonymity, and is currently unregulated, though this can change eventually. Unlike the Federal Reserve, it is decentralized. But, just like fiat [physical] money, its success is solely based on the users.
Stay tuned
This page will be updated throughout the rest of 2022. If you have any news to report, please contact me at arulbOsutkNiqlzziyties@gNqmaizl.bkcom. Thank you.
If you have any questions, please contact me at arulbOsutkNiqlzziyties@gNqmaizl.bkcom. You can also post questions in our Facebook group. Thank you.